With out recent trip to Bali, I finally learned to pack smart. Now you're probably thinking what does that even mean? We'll we were gone for almost 2 weeks, and after I laid out all of clothes and shoes on the bed, I realized I needed to pack smart: aka stretching out a bottom or top for multiple outfits. We all know we 'can't wear the same thing twice' because we already have a Instagram photo in it (joking - not really!). So I learned to pick a few versatile pieces of clothing so that I can mix and match for a totally different outfit option. Scroll down to see my different looks with the same maxi skirt (and lace-up sandals).
1. Chambray Button Down With Maxi Skirt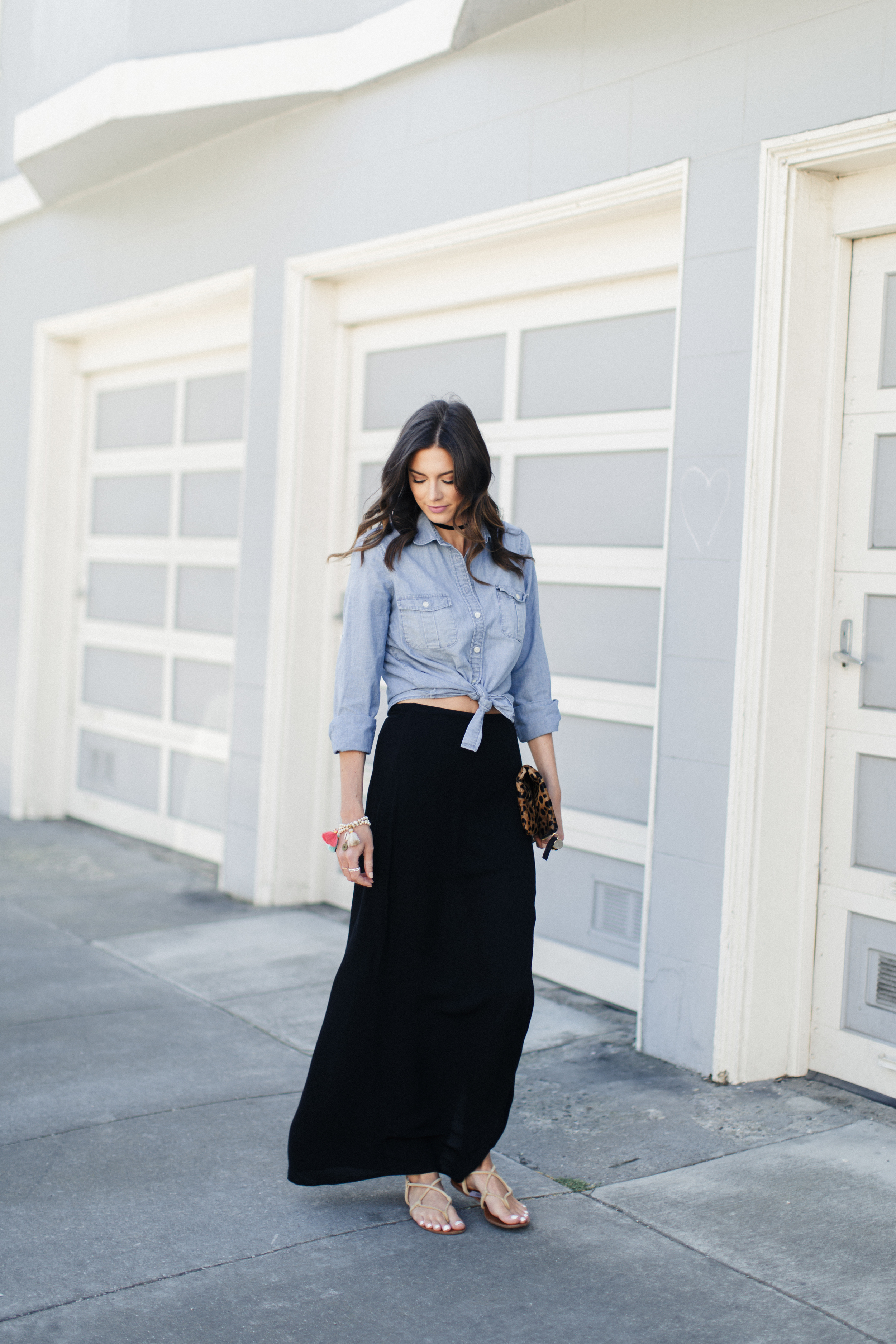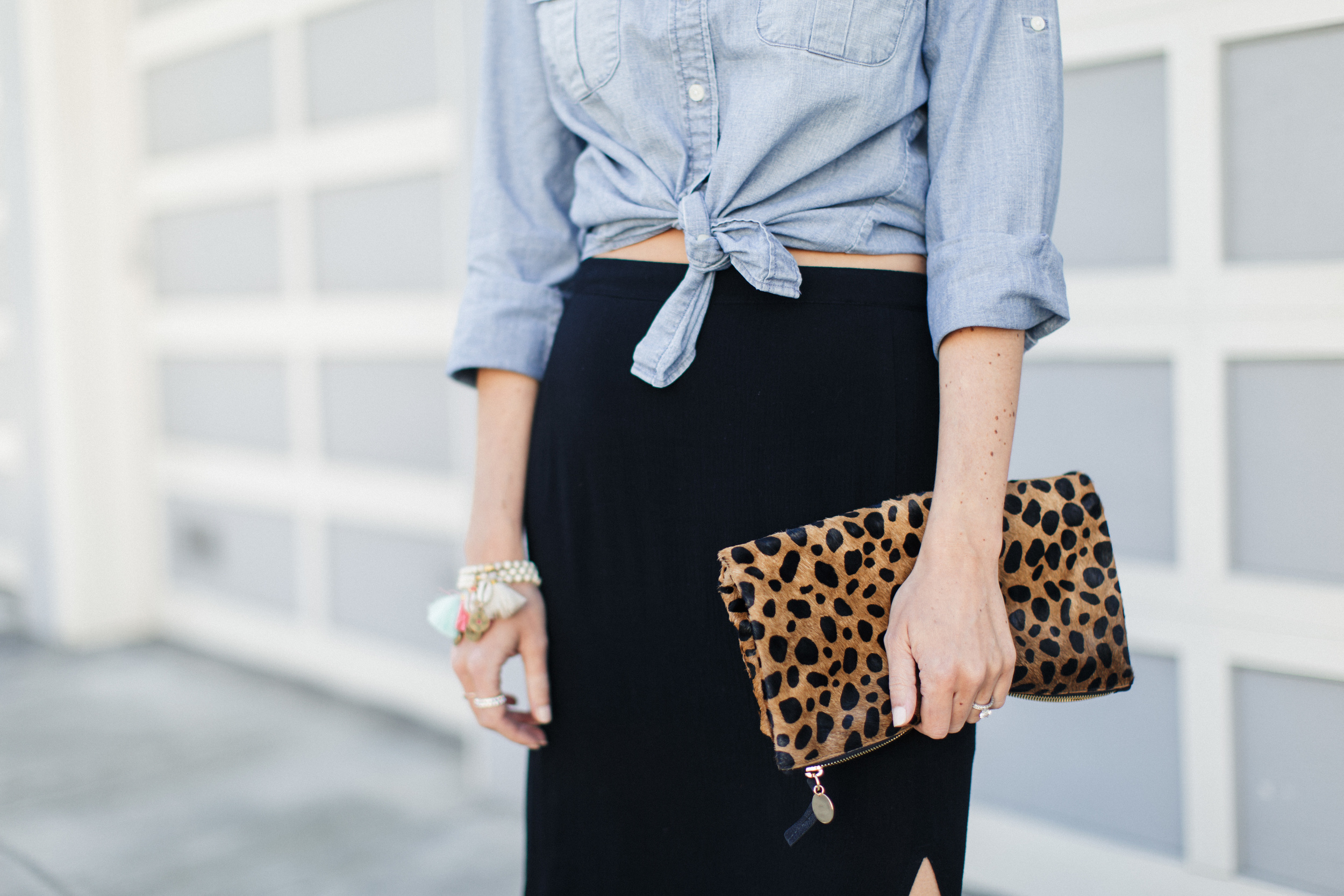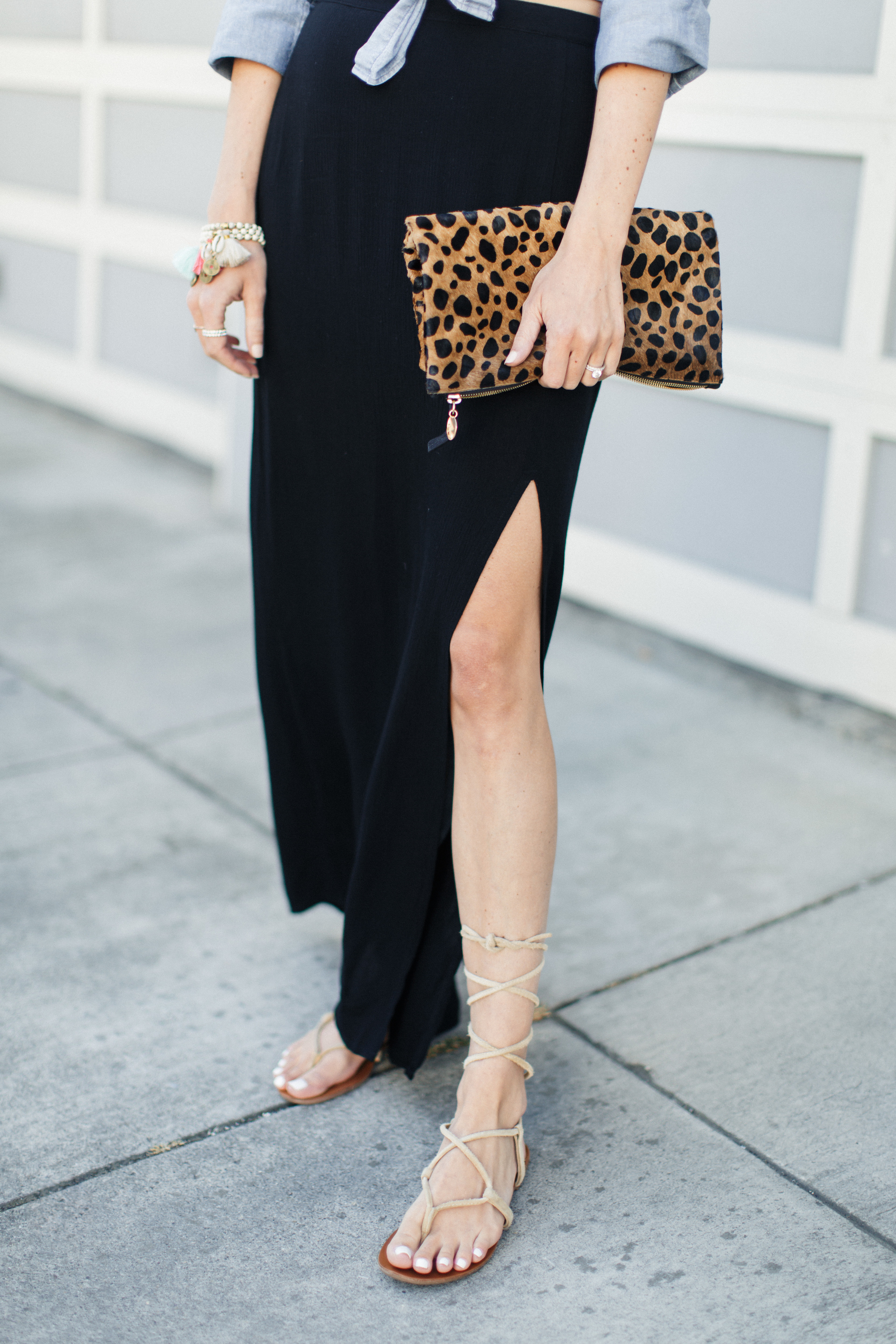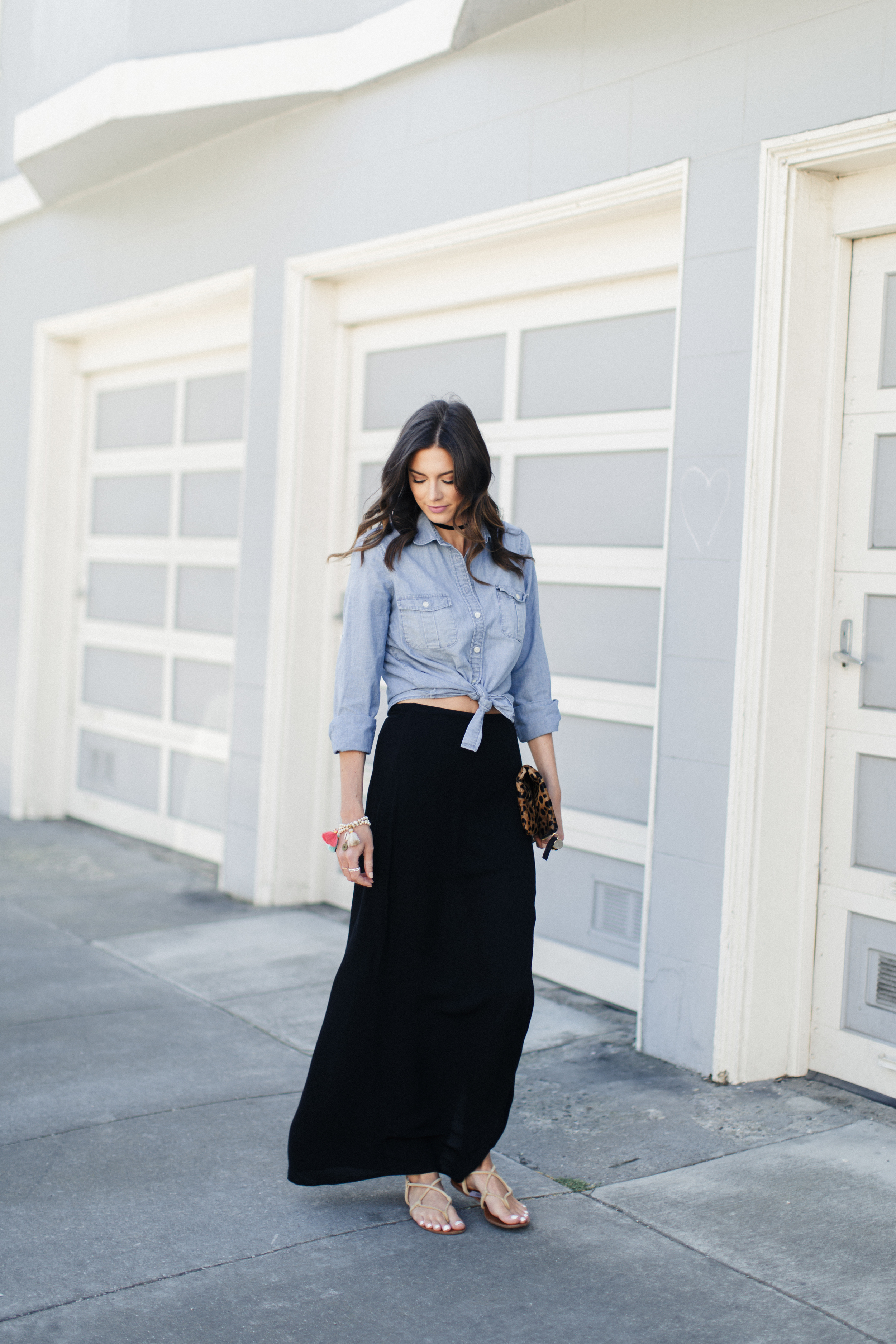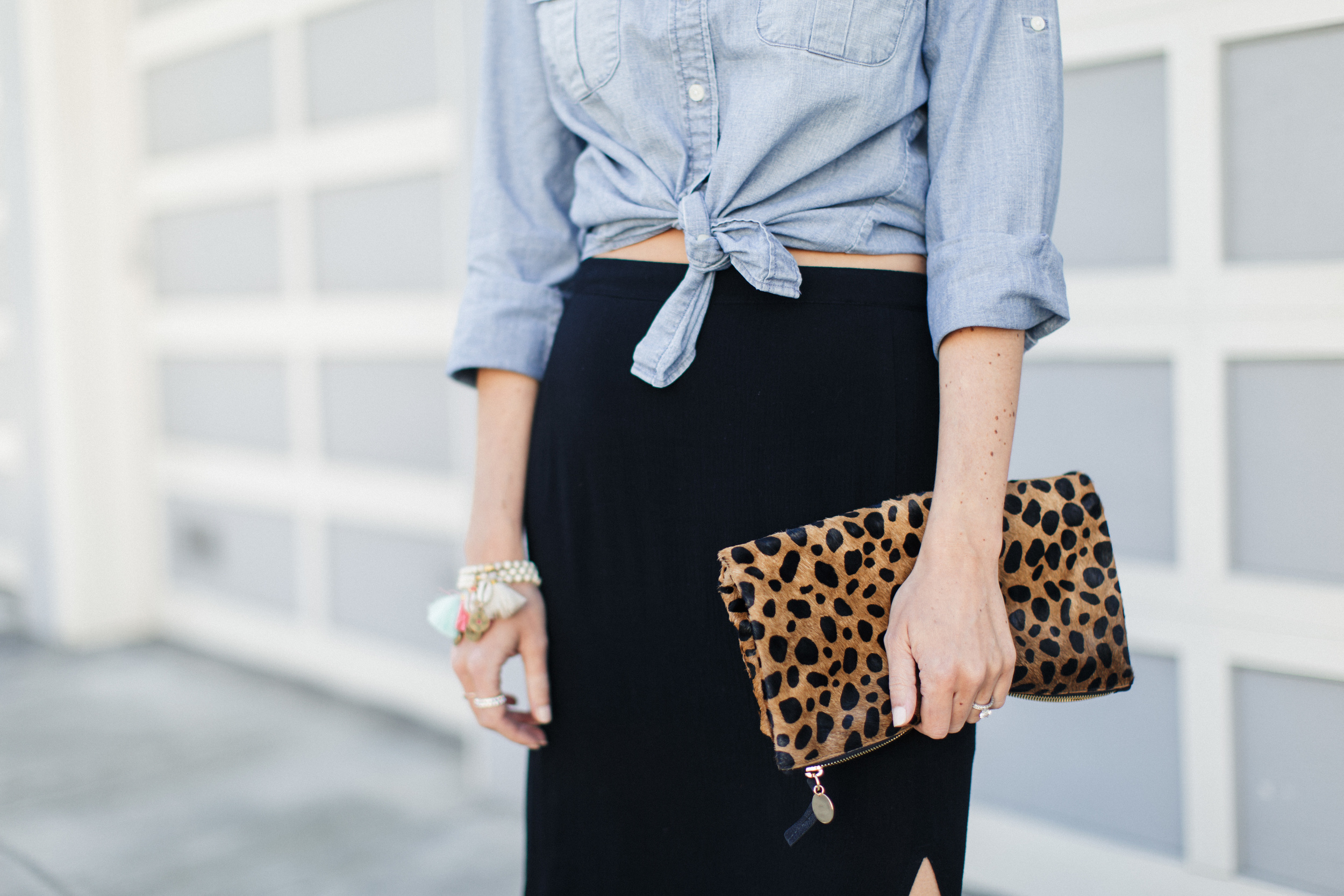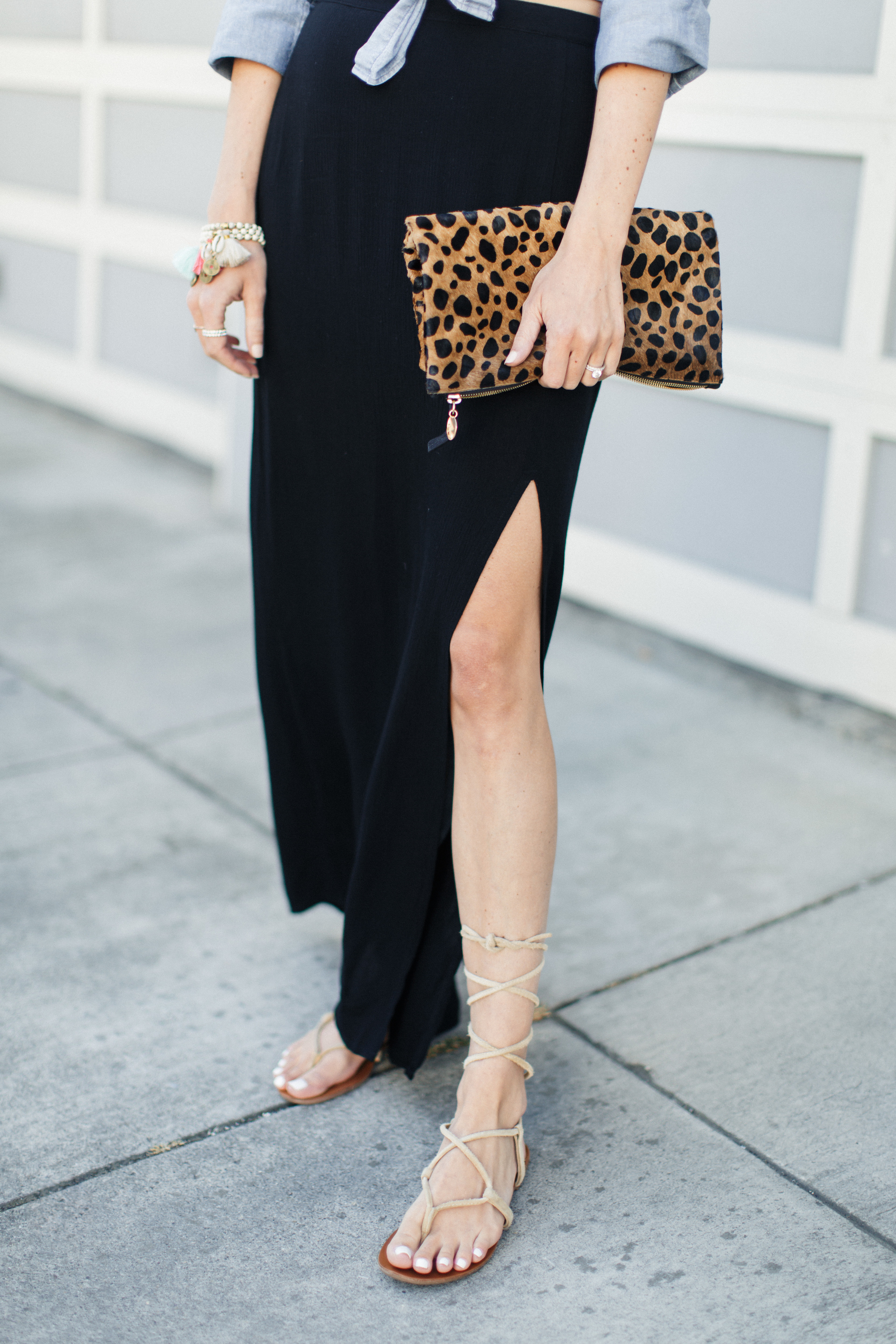 I love turning a classic button down turning it into something effortlessly chic by tying in a knot. This J.Crew chambray button down is one of my favorites because you can literally throw it on with everything: white denim, blue denim, maxi skirt, dress, around your waist, etc. I accessorized with a black chocker, which is totally on trend right now, and my leopard clutch.
shop this look…
2. Off The Shoulder Top With MAXI SKIRT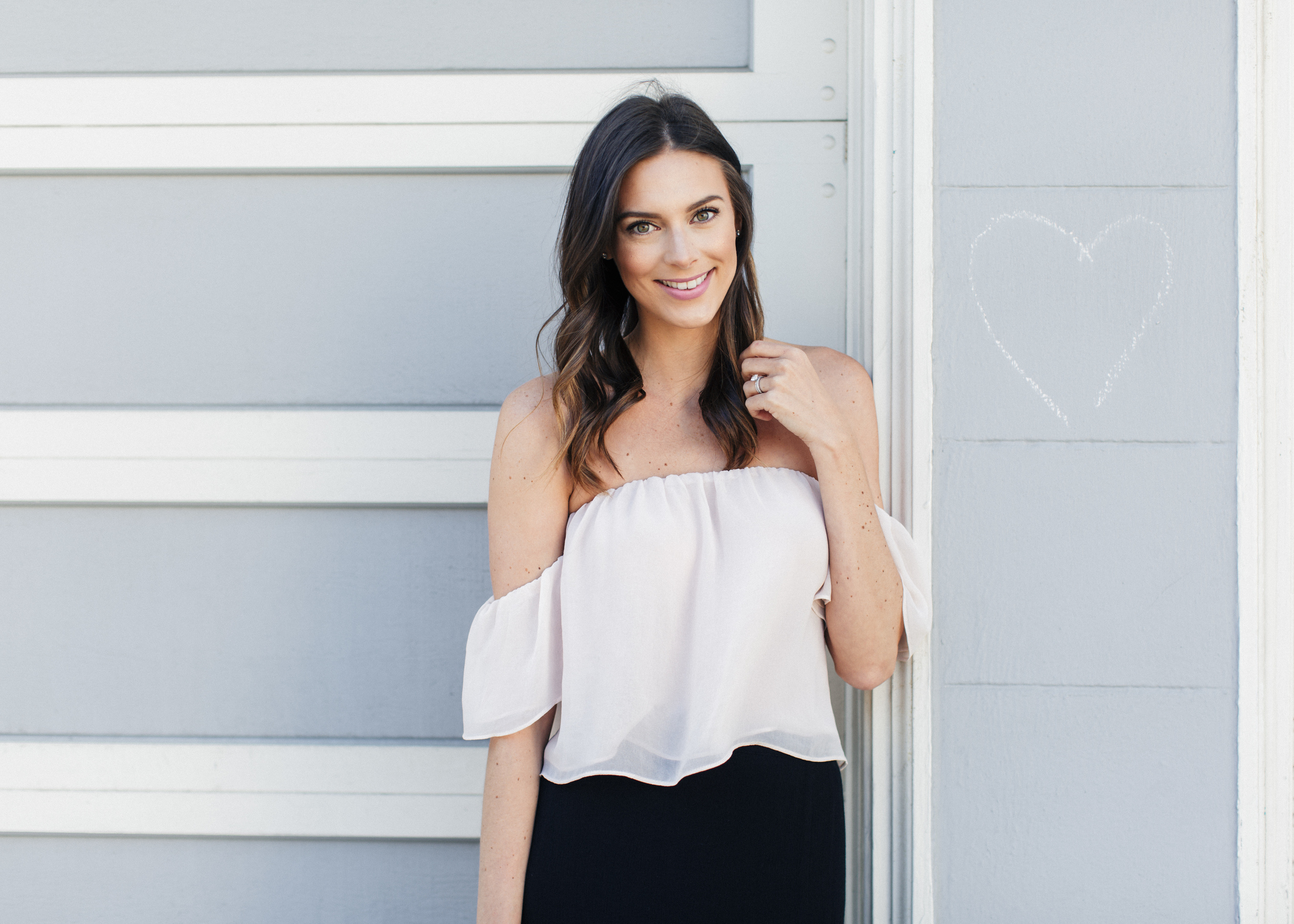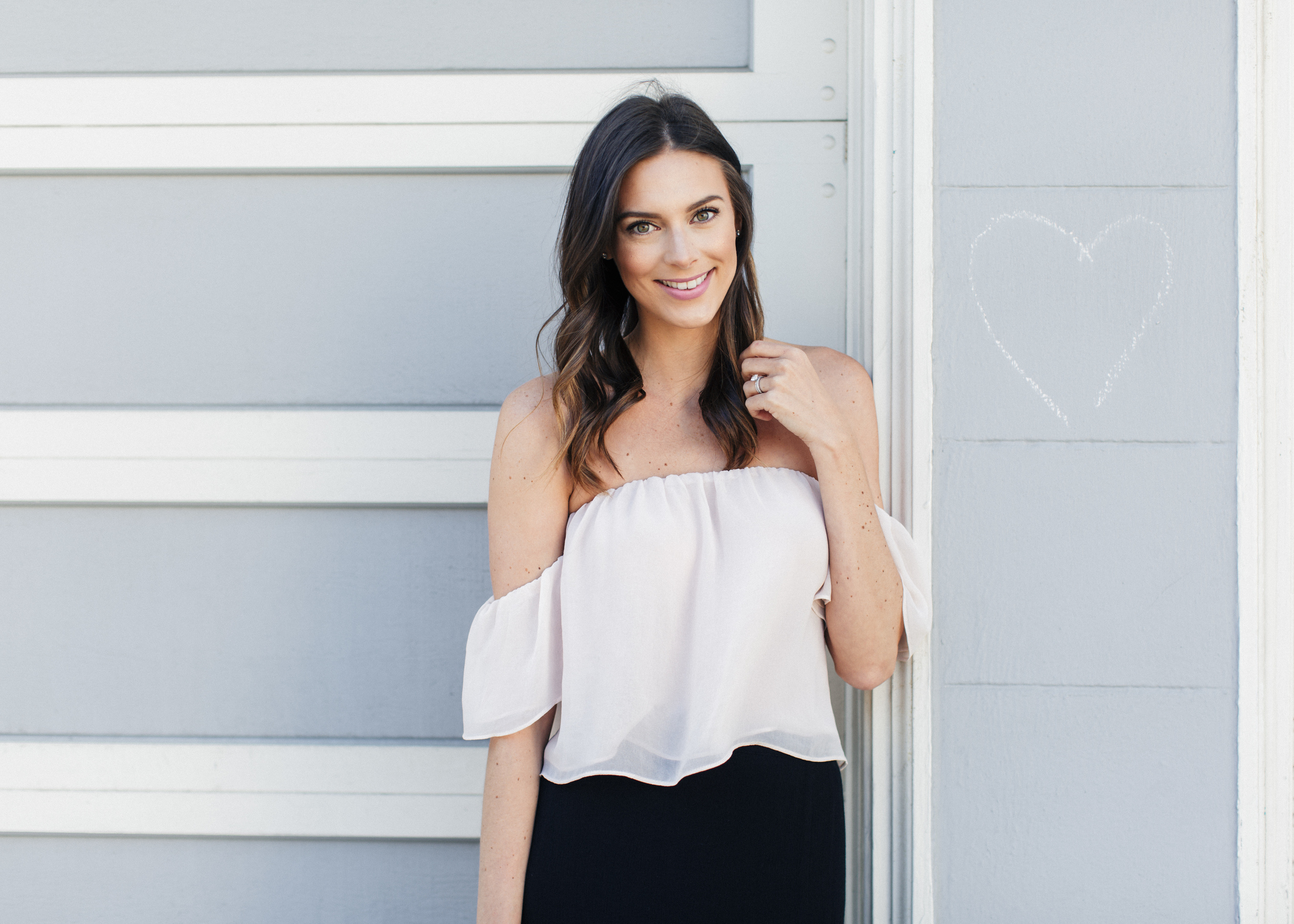 Y'all know that I'm totally crushing on anything off the shoulder (OTS) this summer. There's something sweet and sexy about showing a little sun-kissed shoulder. This OTS is more of a crop, which is why it works with this high-waisted maxi skirt. I kept it simple and only added a few tassel bracelets for a pop of color.
shop this look…
3. Crop top with maxi skirt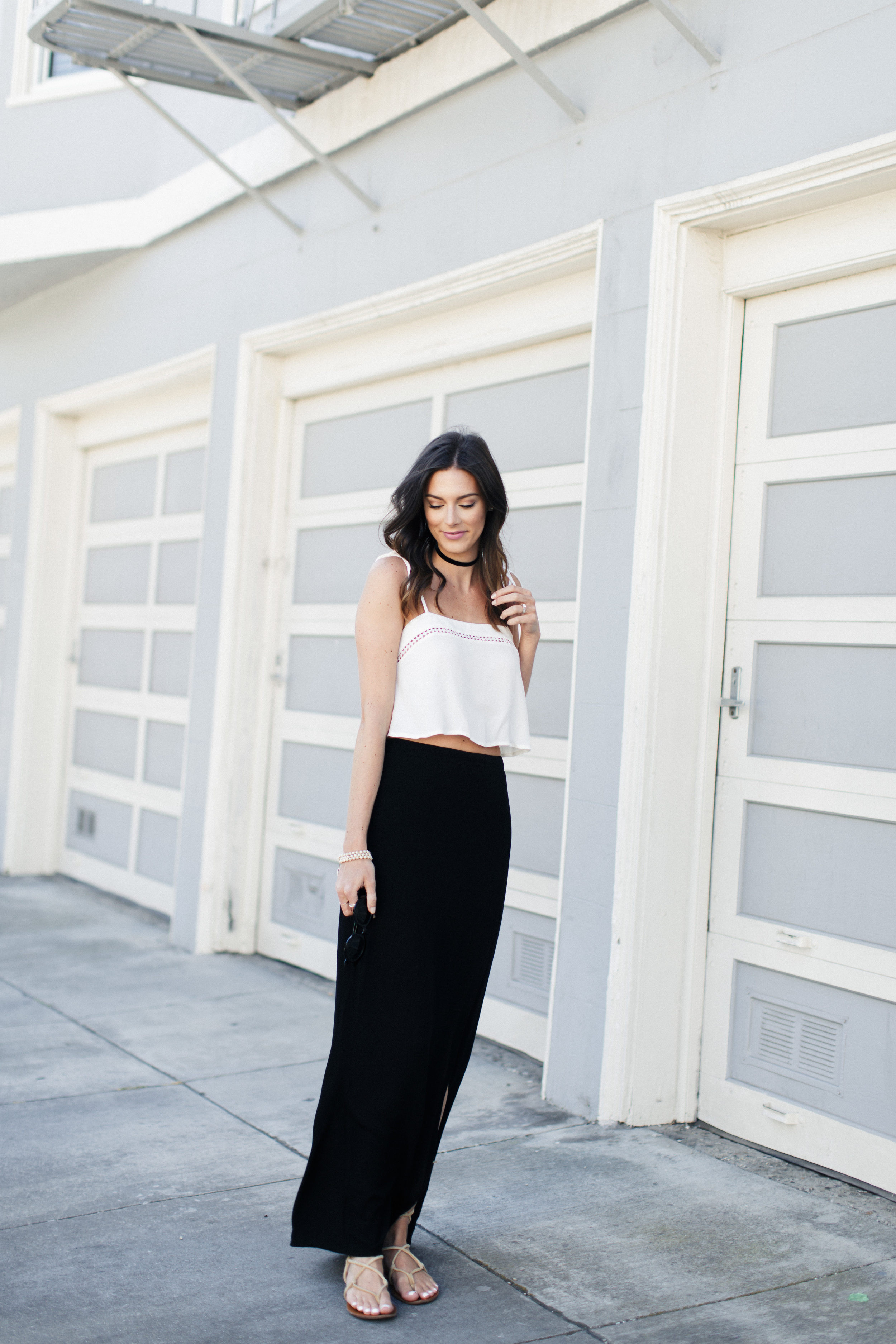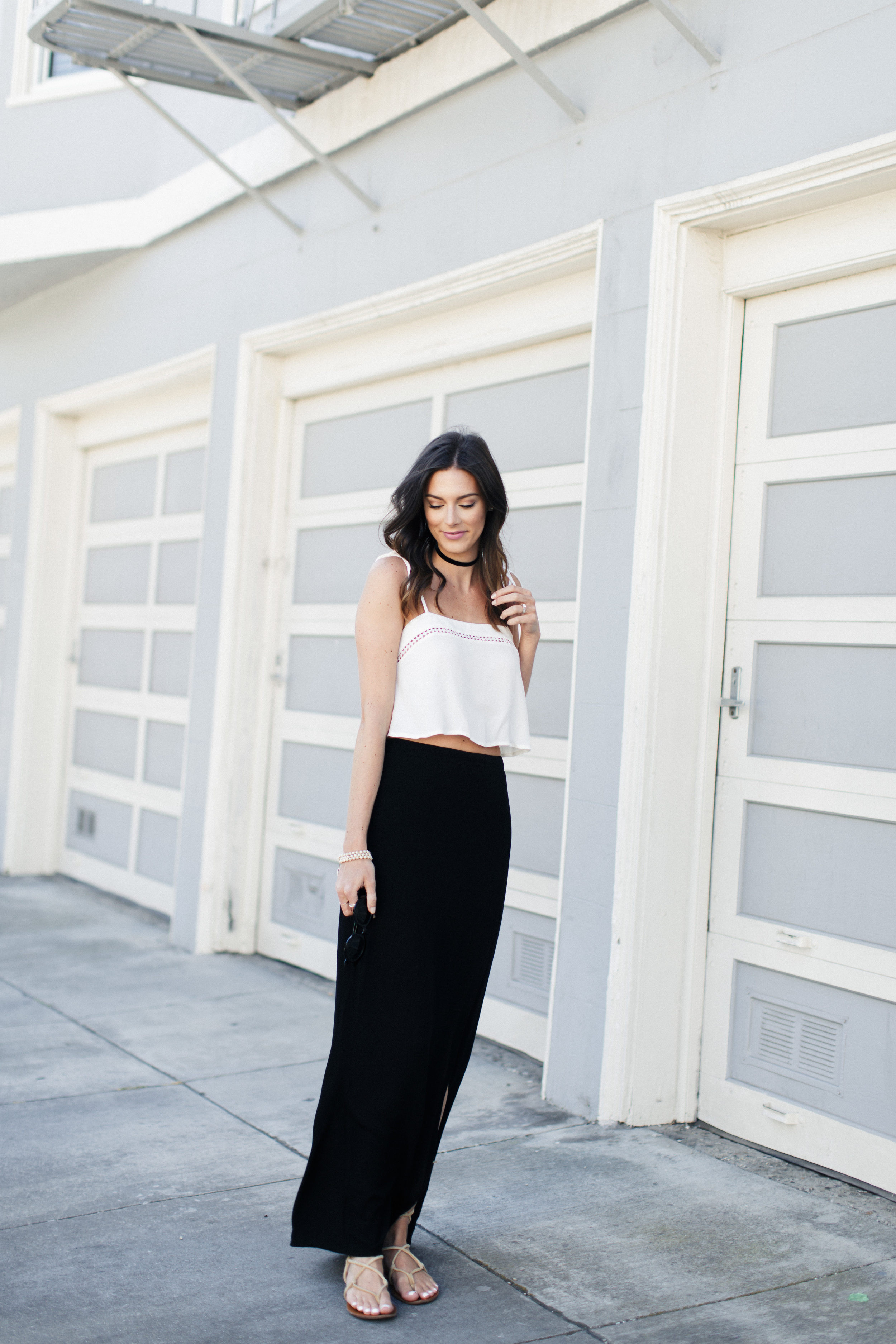 To get away with a crop top without showing too much skin, I think you have to have the perfect high-waisted bottom. It's ok to show a little stomach but not a lot. I love how playful the tie straps are to this crop top. You can never go wrong with monochrome colors. I added my black choker to stick to the black and white theme and added my Nordstrom sunglasses for a daytime look.
shop this look…